Andy Byng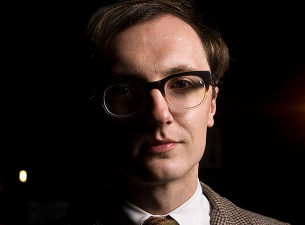 Born in 1985 in Birmingham, Andy became conscious of his latent mediumistic abilities in 2004 when he met Paul Jacobs, one of the finest international demonstrators and teachers of Mediumship. Paul has mentored Andy since their first meeting and continues to be a major inspiration and influence.
"My greatest passion is being able to publicly demonstrate the reality of the Spirit World. I hope my work acts as a catalyst for change, inspiring people to open their minds to the subject and to question for themselves the reality of their own external and internal world."
Now working extensively throughout the UK, reuniting people with their loved ones and teaching others how to realise the potential of their own gifts, Andy is passionate about his work and strives to push boundaries with a sincere, genuine and modern approach, making his work accurate and heart-felt.
"It is so important to me that Mediumship is presented in a rational way as it is not supernatural; it just operates within natural laws which we do not yet fully understand. "It is vital that we engage with Science, Philosophy and Theology as they are just different sides of the same coin, explaining the same fundamental laws of nature, but from different perspectives."
Andy is currently working towards a career in Academia reading Philosophy and Theology, which he hopes will continue to shape and influence the understanding of his art.
"The world which we think of as real, is but an illusion. Quantum physics shows us that the universe is not what it seems; Mediumship is a living testament to that fact. I just want to show people that their loved ones are as alive today as they ever were, benefiting from new experiences, enjoying a new aspect of life and never forgetting for a second, those that they have left behind."
Events
MEDIUM CINDY KAZA & ANDY BYNG
8:00 PM